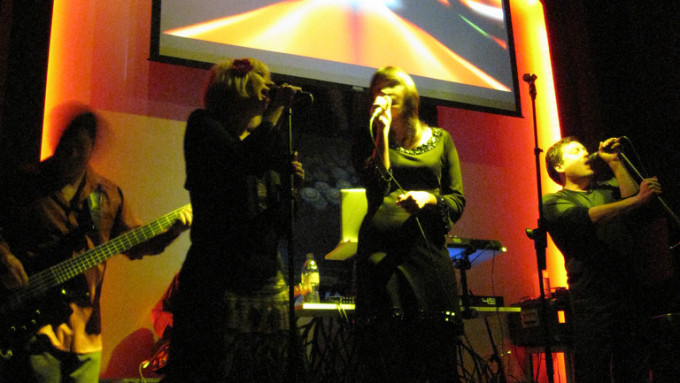 Lovespirals will return to San Francisco for what is sure to be another great night at Harlot on July 9th, 2010. Once again, Anji will join Karmacoda for their amazing rendition of "Motherless Child" from Lovespirals' 2007 Motherless Child EP, as well as backing vocals on one or two of the band's original songs. Ryan will be doing iPad DJ sets throughout the night, including a special "Anji Bee" set between live performances by Divasonic and Karmacoda to debut several tracks from her upcoming new album. He's sure to include a track or two from Lovespirals' brand new Love EP, which includes a remix by Divasonic. Come add yourself to the Harlot Happy Hour Facebook Event page to let the bands know you'll be there! Thanks to Sean Yamamoto for the pic of Karmacoda with Lovespirals from the last Harlot show we did together.
Motherless Child (Karmacoda Remix) by Lovespirals
July 9th, 2010
7 pm to 10 pm No Cover, 21+
Harlot
46 Minna Street
San Francisco, CA 94118
415.777.1077
www.harlotsf.com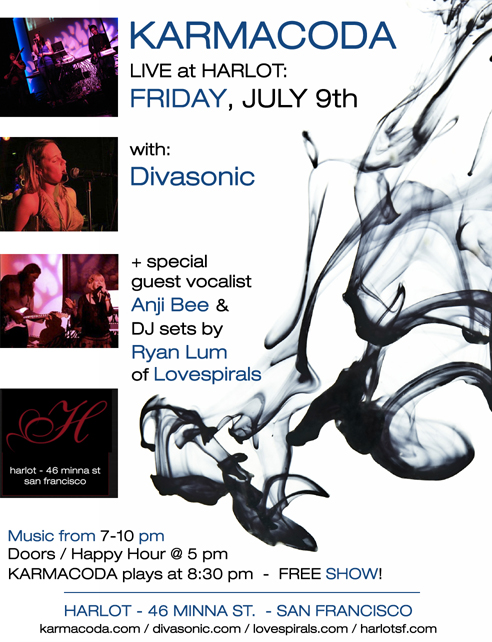 The CD Baby Music Discovery podcast is currently featuring Lovespirals in their nearly half hour show. Show host and CD Baby editor, Peter Swensen, selected the duo's upcoming new single, "Love," from their latest album, Future Past, to highlight. Also included this episode are new songs from former King Crimson guitarist, Trey Gunn,  former Enuff Z'Nuff guitarist, Johnny Monaco, noted Cuban drummer, Dafnis Prieto, and more. You can check out the full shownotes on the podcast blog entry for Music Discovery Podcast 6/15/2010. You can buy "Love" and/or Future Past on CD Baby.
Audio clip: Adobe Flash Player (version 9 or above) is required to play this audio clip. Download the latest version here. You also need to have JavaScript enabled in your browser.

Download Music Discovery Podcast 6/15/10 (mp3)
Anji and Ryan are back after a 2 month hiatus with lots of news and stories. Lovespirals updated their recording studio ever so slightly with a 2nd vintage PCM 70 reverb unit and two new audio sampler packs which the duo have been using in their work on an upcoming Anji Bee "solo" album. The band go into a lot of detail as to the whys and whats of that project, and share a clip of their new version of "Love Me Leave Me" at the show's close. The duo also talk about several recent Anji Bee musical collaborations, the new Love EP due out soon, adding more music to Lovespirals' bandcamp store, taking part in the upcoming Karmacoda gig at Harlot on July 9th, and meeting Autumn Reeser at this month's Thrilling Adventure Hour at Largo.
Audio clip: Adobe Flash Player (version 9 or above) is required to play this audio clip. Download the latest version here. You also need to have JavaScript enabled in your browser.
Download Chillin' with Lovespirals #77 (mp3)
Show Sponsor:
Save 20% on 1, 2 and 3 year hosting packages by using my GoDaddy Promo Code Chill20H1 at GoDaddy.com. Looking for even more Godaddy codes? Check out this GoDaddy Promo Code List for 2010.
Follow Lovespirals Online:
Anji dressed up for the Thrilling Adventure Hour show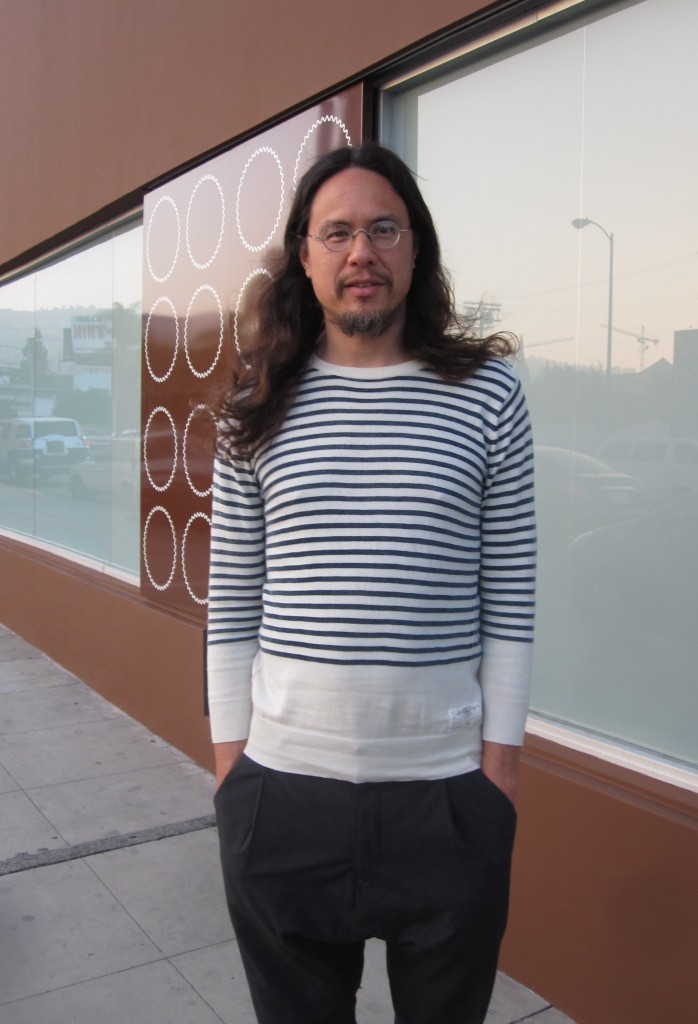 Ryan dressed up for the Thrilling Adventure Hour show