Anji and Ryan sit down together to share all of Lovespirals latest doings. They open the show chatting about the Junip and Sheryl Crow shows they attended last week, including their thoughts on Sheryl's album, 100 Miles From Memphis, produced and co-written by their favorite guitarist/vocalist/songwriter, Doyle Bramhall II. The duo also give an update on production of the new Anji Bee album, and working on new song as Lovespirals,  plus collaborations with The Grooveblaster and Bart of Audra. Anji discusses the new video for "Believe," the behind-the-scenes Future Past photoshoot video, and Chillcast Video show. Ryan introduces the official launch of Anji's Goodies, a food blog with Anji's vegan recipes and tips, as well as an update to Ryan's personal blog.The biggest news is Lovespirals' Sony ACIDplanet remix contest for "Feel So Good" — the band closes out the show with a great remix by 7 Day Visa.
Audio clip: Adobe Flash Player (version 9 or above) is required to play this audio clip. Download the latest version here. You also need to have JavaScript enabled in your browser.

Download Chillin' with Lovespirals #80 (Mp3)
Connect with Lovespirals:
Remix Lovespirals' song "Feel So Good" from the 2010 album, 'Future Past,' for fun, prizes and the chance to be included on a new EP over at Sony's ACIDplanet site. Enter your mix by December 28th, 2010 to join the competition!

Come enter Sony's ACID Planet remix contest for Lovespirals! Remix the duo's song, "Feel So Good," from the 2010 album, Future Past. Download a zip file with a folder of official song stems including Anji Bee's main and backing vocals (both dry and with Leslie Rotary Speaker effect) and Ryan Lum's phased electric guitar, Fender P bassline, and Hammond organ line, plus a folder of 20 Sony bonus loops consisting of "Organ Donor" organ lines and "What Is It" basslines. Sony is also offering a free download of ACID Express which contestants can use to create a remix if they like. One grand prize winner will receive a copy of ACID Pro, 5 ACID loop libraries and all 4 Lovespirals albums on CD, plus the opportunity to be included on a new remix single for "Feel So Good." Get started now, you've got until December 28th to enter!
Buy "Feel So Good" from Future Past on iTunes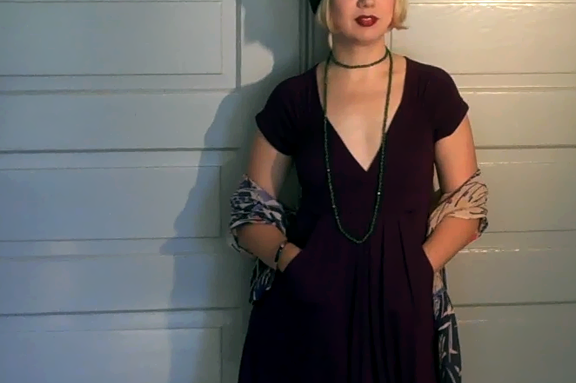 Short behind-the-scenes video of our 2009 photo session with Susan Jennings for Future Past. Video captured on a Flip Mino HD by Ryan Lum, of Lovespirals.
Song featured: "Feel So Good" by Lovespirals from Future Past. Sony Acid Planet will be running a remix contest for this song starting November 16th so check for that at www.acidplanet.com.
Buy Lovespirals Future Past digipac CD directly from the band at www.lovespirals.com/webstore