"Heartstrings" is a lovely high point in the tracklisting for Lovespirals' upcoming 5th album. The song is a celebration of the duo's creative connection and the love that goes into Ryan and Anji's music. The music video, created by the band themselves, is a beautiful representation of the song, shot during the height of California wildflower season. With 3 years of experience shooting, editing and producing videos for their YouTube channel, Happy Healthy Vegan, this creative couple have created what is surely their best and most professional looking music video to date.
Buy the new single & music video on Lovespirals' Bandcamp to help fund the band's upcoming 5th album
CREDITS:
Ryan Lum: music, tracking, mixing, production & video filming
Anji Bee: lyrics, vocals, co-production, video filming, video editing & album design
Written by, published + copyright Anji Bee (BMI) + Ryan Lum (BMI)
Brother Against Brother now available for download at Bandcamp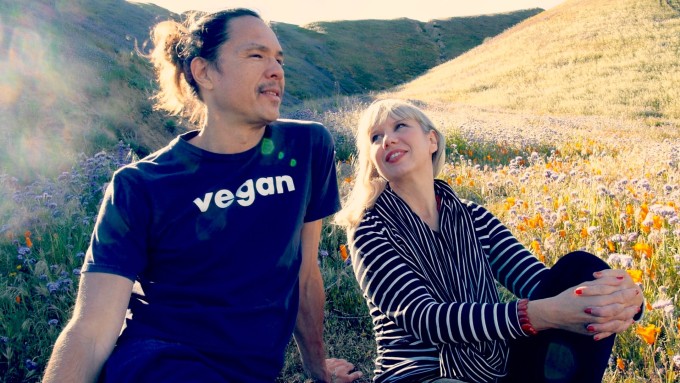 Anji and Ryan recently shot a music video for a new single from their upcoming 5th album. Watch for our "Heartstrings" video and digital single to drop soon on Bandcamp! Meanwhile, enjoy these video stills and take a peek at a 30 second teaser video over on our Lovespirals Facebook video section.
 Click thumbnails to see full quality photos below: