Lovespirals Guest on New Karmacoda CD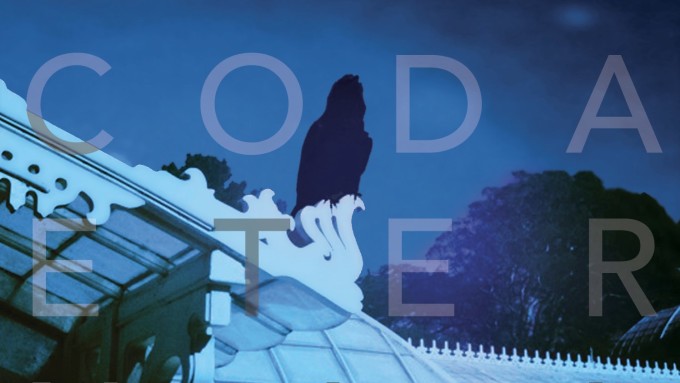 San Francisco band, Karmacoda, invited Lovespirals to collaborate with them on music for their upcoming 4th album, Eternal. While the album is due out in August, the two songs featuring Anji and Ryan are out now. [8/2/2011 update: Eternal is out now on iTunes]
"Love Will Turn Your Head Around" features vocals and lyrics by Anji Bee, as well as singer/songwriter, Beth Hirsch (best known for her work on Air's Moon Safari, as well as songs from the Crash and Thomas Crown Affair soundtracks). Released in April, the Love Will Turn Your Head Around Single contains both the 6 and half minute album mix plus a shortened radio edit, which begins with Anji's main vocal line. The single debuted at #3 on the Below Zero Top 10 chart for April 17th, and has been featured on the Pure Bliss Vocals site, Dave's Lounge, Properly Chilled, SomaFM's Lush station, Kimberly Wilson's Tranquility du Jour, The Mothpod, Expand Your Musical Horizons, and of course, The Chillcast, where is was first premiered.
The Epic Single was just released this week and had its world premier on The Chillcast Episode #275. "Epic" includes guitar work by Ryan Lum, as well as Rhodes piano by Eamonn Flynn of SF duo, Under. In addition to the original album mix and reprise mix of "Epic," the single includes an upbeat dance remix by Andy Sybilrud of SF electronica act, Return To Mono. Karmacoda frontwoman, Heather Pierce, has said "Epic" is her "favorite song" and it will likely be yours, too, once you hear her sultry siren's call on this jazzy trip hop torch song.
As long time fans and friends of Karmacoda, Lovespirals were honored to be included in the creative process of this very talented band. Be sure to check out recent episodes of The Chillcast with Anji Bee to hear these tracks and more from Karmacoda's fantastic new album, which we hear debuted at #191 on the CMJ Radio 200 Chart this week!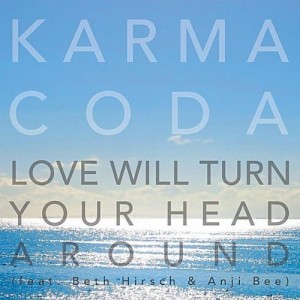 Love Will Turn Your Head Around – Radio Edit (feat. Beth Hirsch & Anji Bee) by Karmacoda
Album Purchase Links:
The album will also be available as a limited edition, audiophile grade 192g, blue vinyl LP on August 9th. Check www.karmacoda.com for purchase details.